Hi everyone
I wanted to share some pictures with you from last April when we were joined for a day by my Filipino friend Sonny Ongkiko. The first picture was taken at the end of that glorious day on Stanage. It was Sonny's first time rock climbing: never one to flinch at a challenge, he threw himself at it in his usual good-natured, ebullient manner. He kept his smile despite being almost crag-fast on October Crack (diff).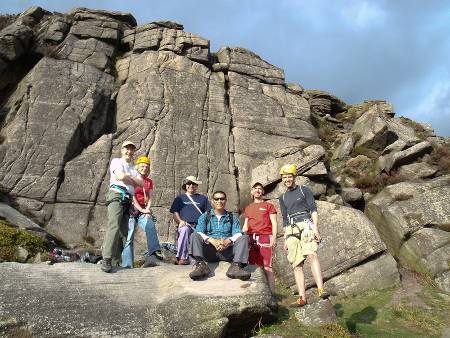 For those of you who haven't met him Sonny's the one sat on the rock, just in front of the good-looking cowboy (Neil where did you get that hat?).
He was in the UK to train as a Response Team Member for the charity Shelterbox and had spent the previous week tramping across Dartmoor and sleeping out under canvas - an unusual experience for someone who's used to year round temperatures that don't drop below the high twenties! He was still smiling when he came to visit me in Lincoln.
Since that day, he's been flung in at the deep end again but this time for real: delivering emergency shelter to 42,000 people affected by typhoons and floods. He was still smiling after putting up hundreds of tents in the 'Shelterbox Village' on the island of Mindanao where floods had killed over 1,200 people.
His infectious enthusiasm has encouraged me to take on the challenge of running the Lincoln 10K on March 25th 2012 to raise money for Shelterbox. I'm hoping you'll help me; and I'll be smiling when I cross the finish line.
Please take a look at my webpage www.justgiving.com/rachelsgreenbox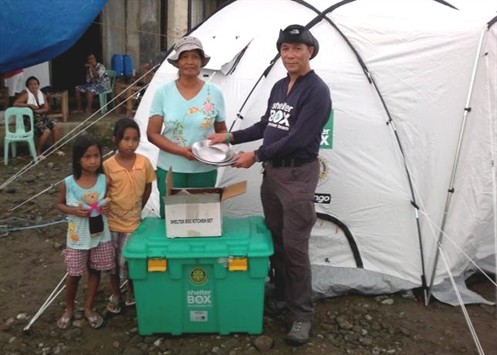 Rachel